If you're looking for apartments near George Mason University, then welcome home to The Ridgewood by Windsor! Our luxury rental community provides the perfect place to relax and unwind after a challenging day on campus. Whether you're molding the minds of the next generation or putting in late hours on your latest research project, our apartments in Fairfax provide an ideal respite so you can recharge.
About George Mason University
George Mason University, founded in 1957, is the largest public research university in the state. Though it is relatively young in comparison to some other research institutions in the country, George Mason has positioned itself as one of the most dynamic universities in the United States. To learn more, visit the George Mason University website.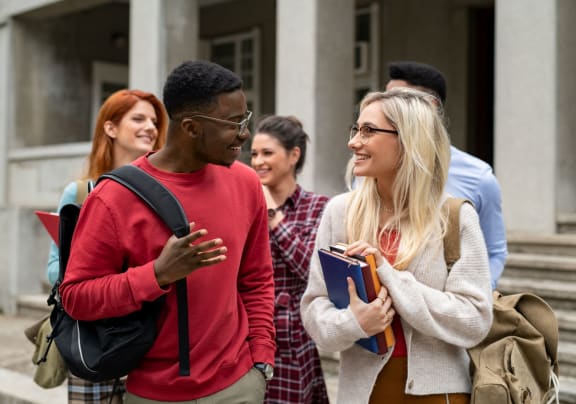 Getting to Campus
No matter what your schedule throws at you, getting to campus from our apartments near George Mason University is simple. Whether youre commuting by car or want to take advantage of the areas ample public transit, The Ridgewood by Windsor puts you a convenient trip away from the office or lab. The Ridgewood by Windsor is located along the George Mason Gunston Go Bus Route which offers students free transportation to and from George Mason campuses.
To learn more about our apartments near George Mason University, or to schedule a tour of The Ridgewood by Windsor, contact us today!
Why Live at The Ridgewood
With ample shared space for students to study such as the clubroom, business center with teleworking stations and more, to our host of planned resident activities that allow you to wind down after a hard day on campus, youll love living at The Ridgewood by Windsor close to George Mason University.